I don't remember where I first heard the term, "Gas Station Ready", but it made ample sense. A gas station seems to be sort of a crossroads between people. Everyone needs gas, therefore at some point everyone ends up at a gas station. Now I know that's pretty common here and not as common in say, Manhattan, right? But the idea or concept holds some weight, albeit anecdotally, and maybe down the line we'll give it more credence, but for now it is what it is, a phrase that signifies an idea that the phrase doesn't quite live up to. What is "Gas Station Ready"?
Well any manner of things could happen at a gas station. There could be a problem with the fuel pumps and one would need to run to make it to the emergency shutoff. There could be a car accident, how many times on "Cops" have we seen cars lose control and send themselves into the nearest 7/11? There could be a robbery…you see, almost anything can happen at a gas station, so how do we prepare for those eventualities?
First off, being prepared mentally is going to save you more than any physical feat may. A tale as old as time, brain versus brawn, except that now, we ought to be civilized enough to recognize that it takes both brains and brawn to be effective in any sort of "Gas Station" scenario. On some base level you must know where the emergency shutoff is, how to apply a tourniquet, some basic measure of knowledge in the realm of physics to pry a trapped citizen from certain doom. 
The first premise I want to talk about is often overlooked when I talk about this topic, but I figured since I have the good sense to write it out for once, that we ought to include everything, the first premise is knowing. 
Knowing, what on Earth do I mean by that? My old defensive coordinator in college had a saying that rings true, "If you know, then go, if you don't know, don't go." Simple really, but often, we don't know. We've failed to take in adequate data to properly assess the situation. Half cocked and fully loaded we go into harm's way…Ok, maybe not, but the point remains, you must know what you are doing, and to know what you are doing, means that you must have familiarity with multiple different areas. The skills and knowledge needed to take down a 7/11 robber versus dressing a wound or getting someone out of a car that's just wrecked, you're going to have to know a lot about a lot. I would love to point you in a specific direction to address that, but I don't know specifically where you're deficient in knowledge. This is more of an opportunity for you to honestly give yourself an assessment on where you're weak. Think of all the things that could happen at a gas station. Are you mentally and physically capable of being someone who provides a net gain to the situation or not?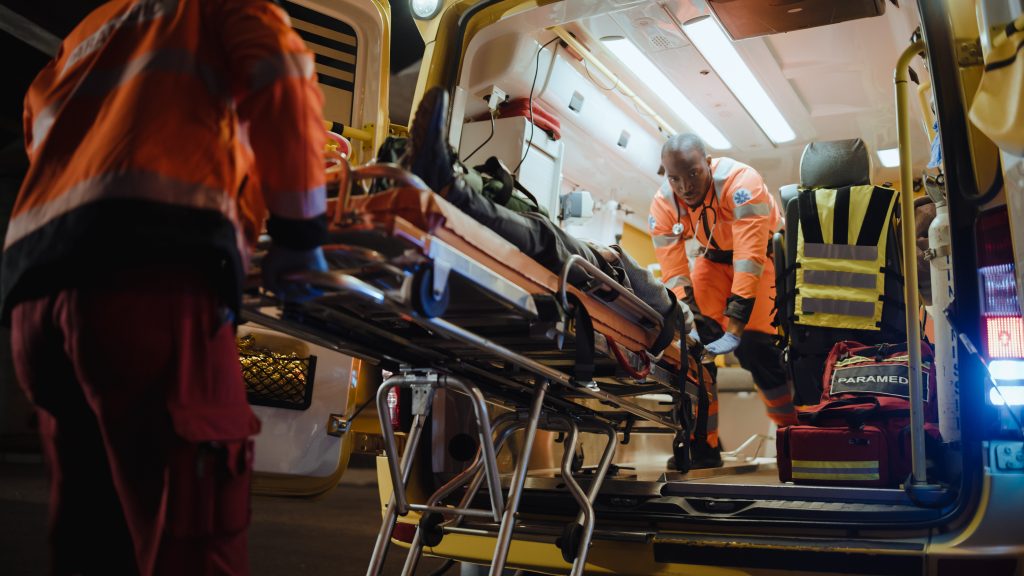 As much as it pains me to say the following. Crossfit has the idea right, sort of. The ability to perform an Olympic snatch or power clean with significant weight while also turning in a pretty solid 400 meter run time, then being able to do it all over again is highly valuable in terms of preparedness for this "Gas Station Ready" idea. One of the favorite exercises I do to train for such eventualities is the "Bear Complex" (Click for video)
It is not the only way to train for gas station readiness so to speak, but it offers a great starting point. Working through multiple ranges of motion, with a load, having to control the weight overhead or at an awkward angle, having to get below parallel on the clean and the back squat…the transfer here is that you're working multiple, taxing skills at once. Just like at a gas station. You may have to jump over something, power cleans develop the power to be able to do that. You may have to get super low into a squat to pull someone from an overturned vehicle, enter the squat. You may have to fight someone off, enter the thruster and push press for developing upper body strength and power to fend off an attacker. Other useful exercises are the pullup/chinup. 
I'm not trying to convince you to do it my way or even stop doing it your way. Rather we want to ensure that we have the right mindset when we train. 
Why are we doing what we are doing?
Why this instead of that?
It is impossible to predict what things will happen. Accidents and emergencies very rarely occur with plenty of warning and time for equipment to be set up properly, but if we read  on subjects that offer a tangible benefit, or attend training classes that allow us to be more than just a trigger puller, and we physically prepare ourselves by selecting the right exercises to accomplish our end goal, we become more effective. More useful. And our end goal s is to simply be a more useful and beneficial human being to society.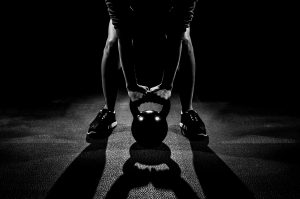 Being "Gas Station Ready" is not a brand or a thing we sell, it's understanding that you may be called upon to perform a myriad of tasks, many of which you may not have ever trained or prepared for simply because they are less fun than the things you enjoy training. 
We simply offer you a mindset to keep in the back of your head as you go about your day. This is not a solution, but rather something that each one of you individually should think about. What have you seen happen at a gas station? Or at McDonalds? Or on the side of the road changing a tire? 
Prepare for the unexpected, such a fun nonsense phrase, but the truth is we can prepare somewhat by simply being aware of the possibility and source of such eventuality.
Like stated earlier, simply acknowledging, silently, mentally where the emergency shut off button is at a gas station could mean all the difference. 
Something to think about.